Oh hey. I'm still here. Fetti's still sound.  Unfortunately, 'we walked circles in the dark for 30 minutes' doesn't make for a very good blog post.
2017 started off with serious California weather. It rained. It rained some more. It caused absolute havoc in my commute when half the highway was closed for weeks. Months? It was a long time and taking 3+ hours to go 30 miles really, really sucks.  Thankfully it wasn't like that all the time, but I never really knew how bad it would be.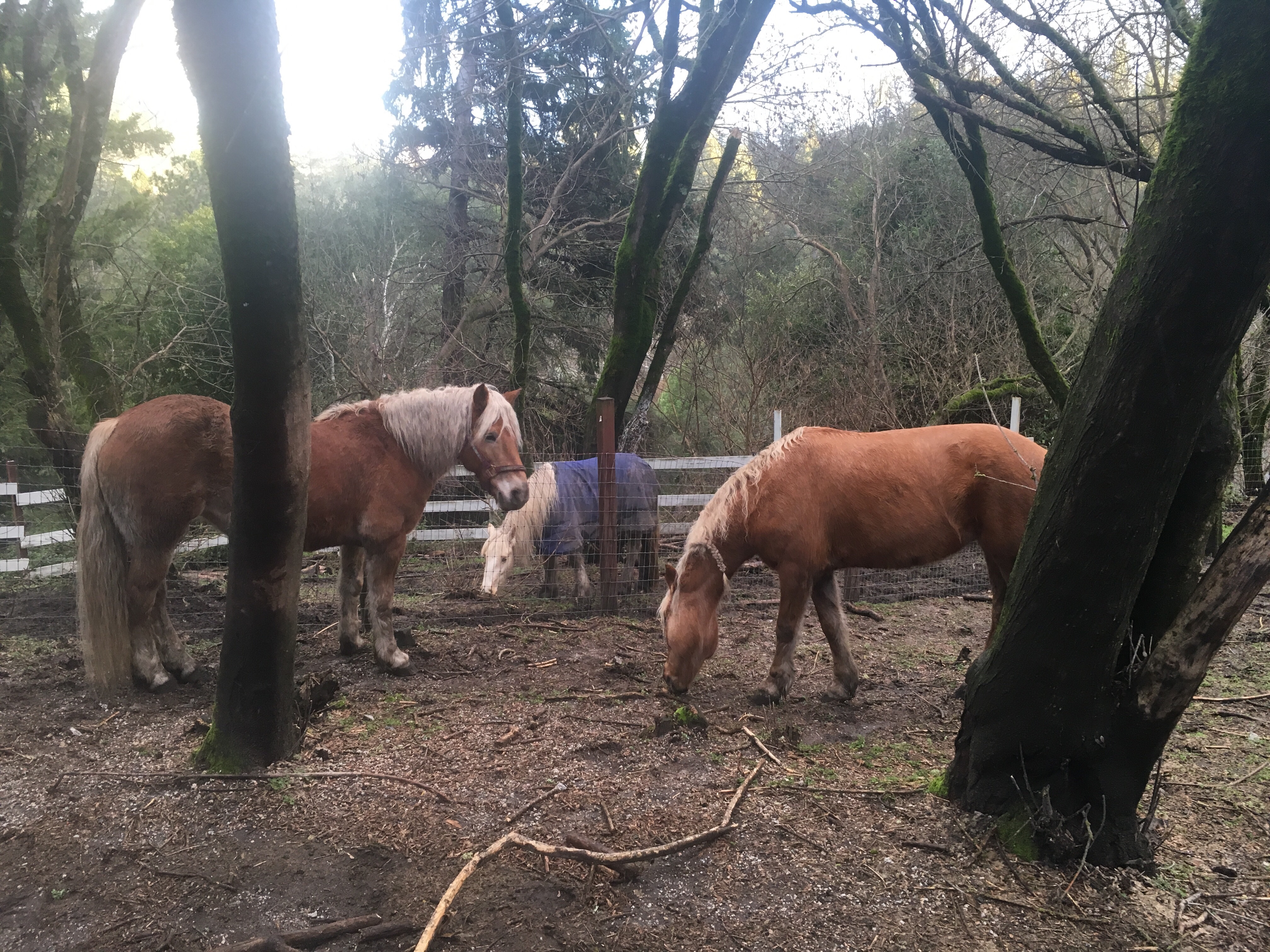 The day of the first major mudslide was the day the barn flooded. I made it to work, turned around, and headed pretty much straight back home to relocate ponies. It's good I did; I drove past the mudslide and the flipped car on my way over. The road was closed for a good chunk of the day after that while they tried to figure out what to do.
By March we got fed up with being landlocked and hiked to the park with the ponies. The difference in the trails was incredible. Sadly, we didn't get trail access back until I believe early July. It's tough to motivate myself to head out on the busy road, so we moseyed a lot. Round pen. Lunging. Mosey mosey mosey.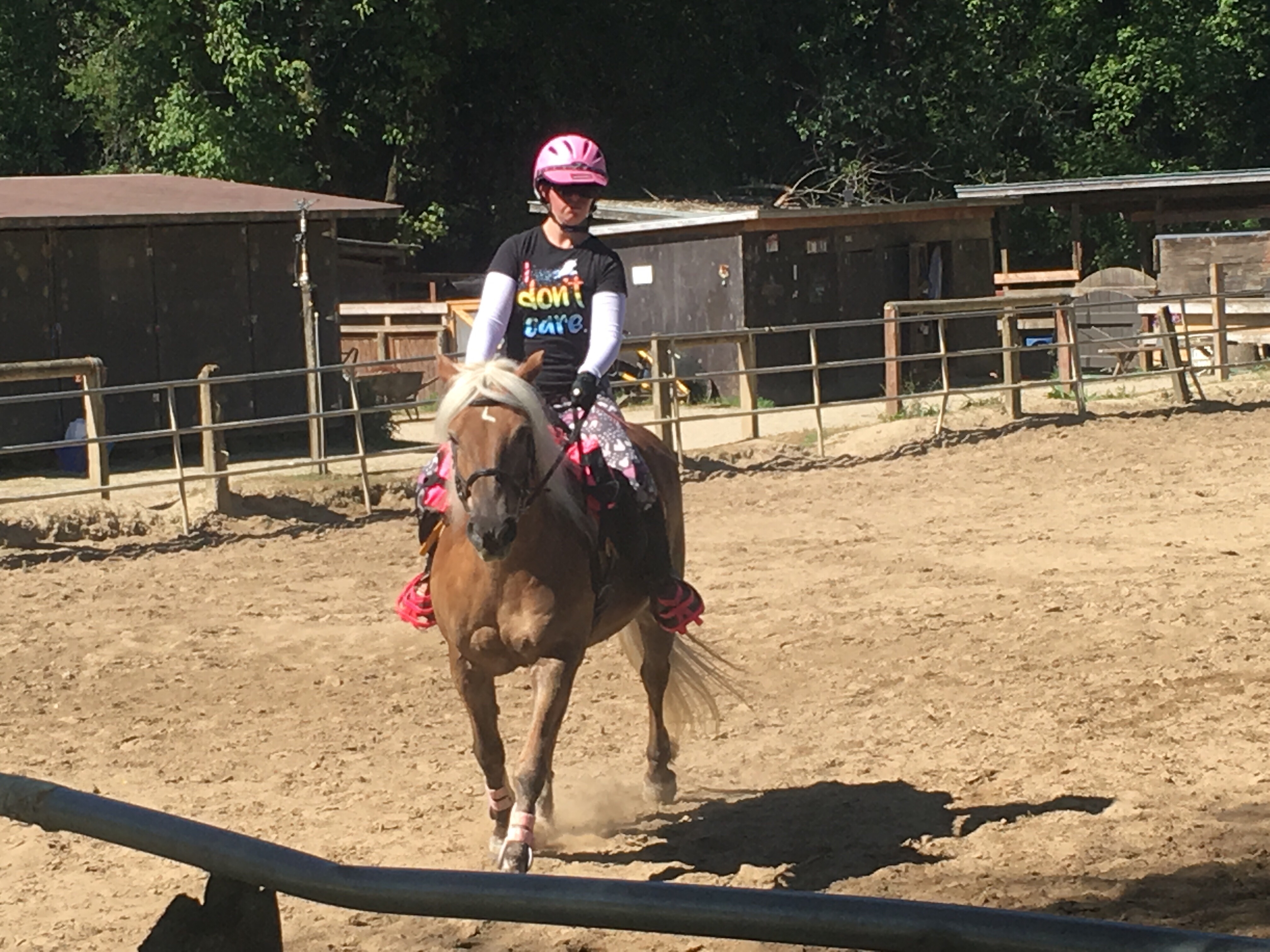 We had a really fabulous lesson with Kate. Really fabulous. Need to repeat more than once yearly.
It was extra-tough to motivate myself because Fetti's dam – and our best trail riding pony partner – was euthanized in late May. She'd been battling with cancer for a while and on palliative care for 6+ months.  We did most of our moseying this year with the baby Gypsy.  Ideally, we were going to be her trail mentor over the summer.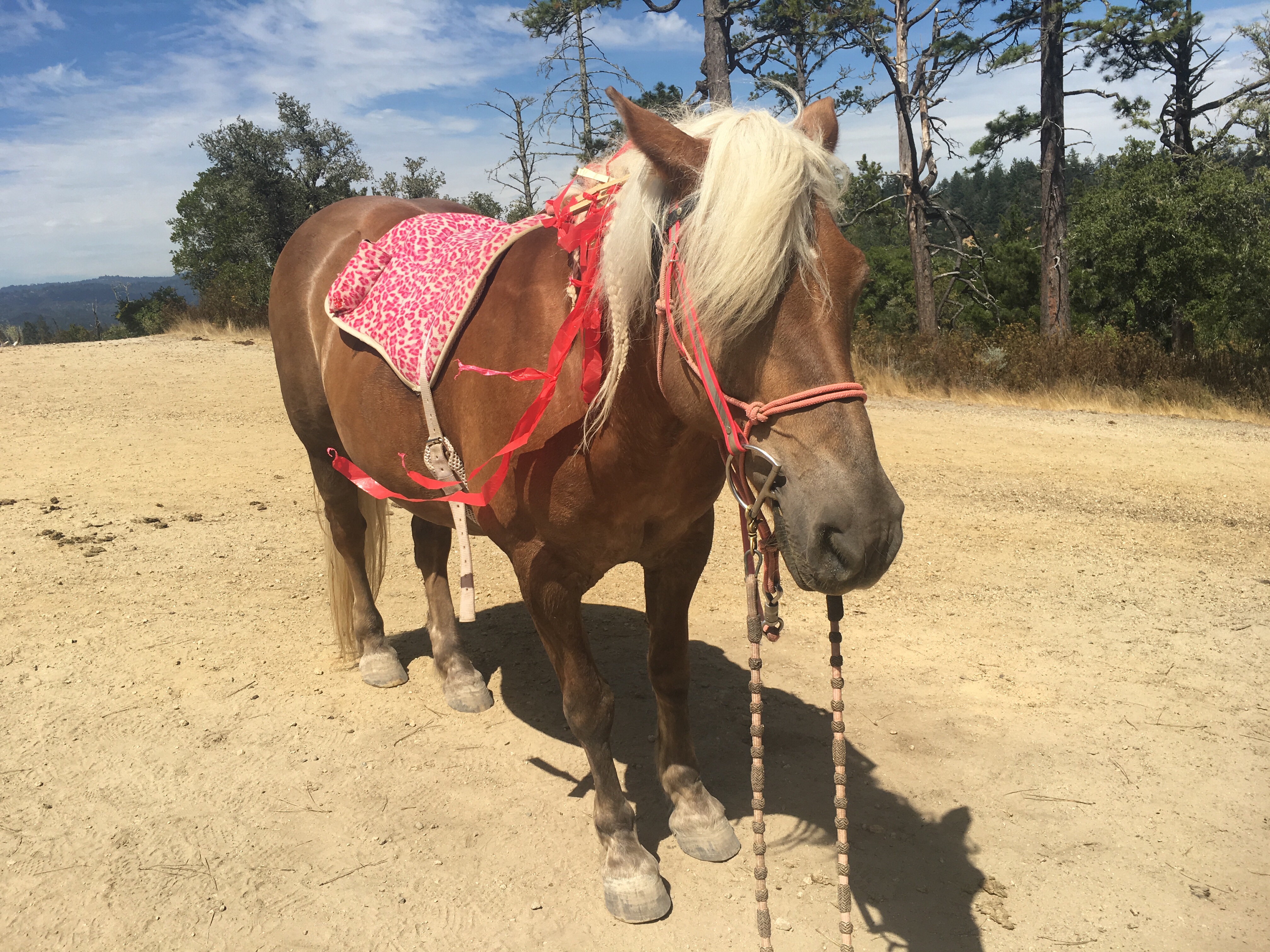 In July, several days before Fireworks, Fetti stuck her head through her paddock fence and injured her suspensory. We pulled ribbons for Fireworks – our longest ride of the year, I suspect. Then we handwalked for a month, started acing her towards the end, and tack-walked. I came off once. Not bad for a horse I never expected to do well on enforced zero-work.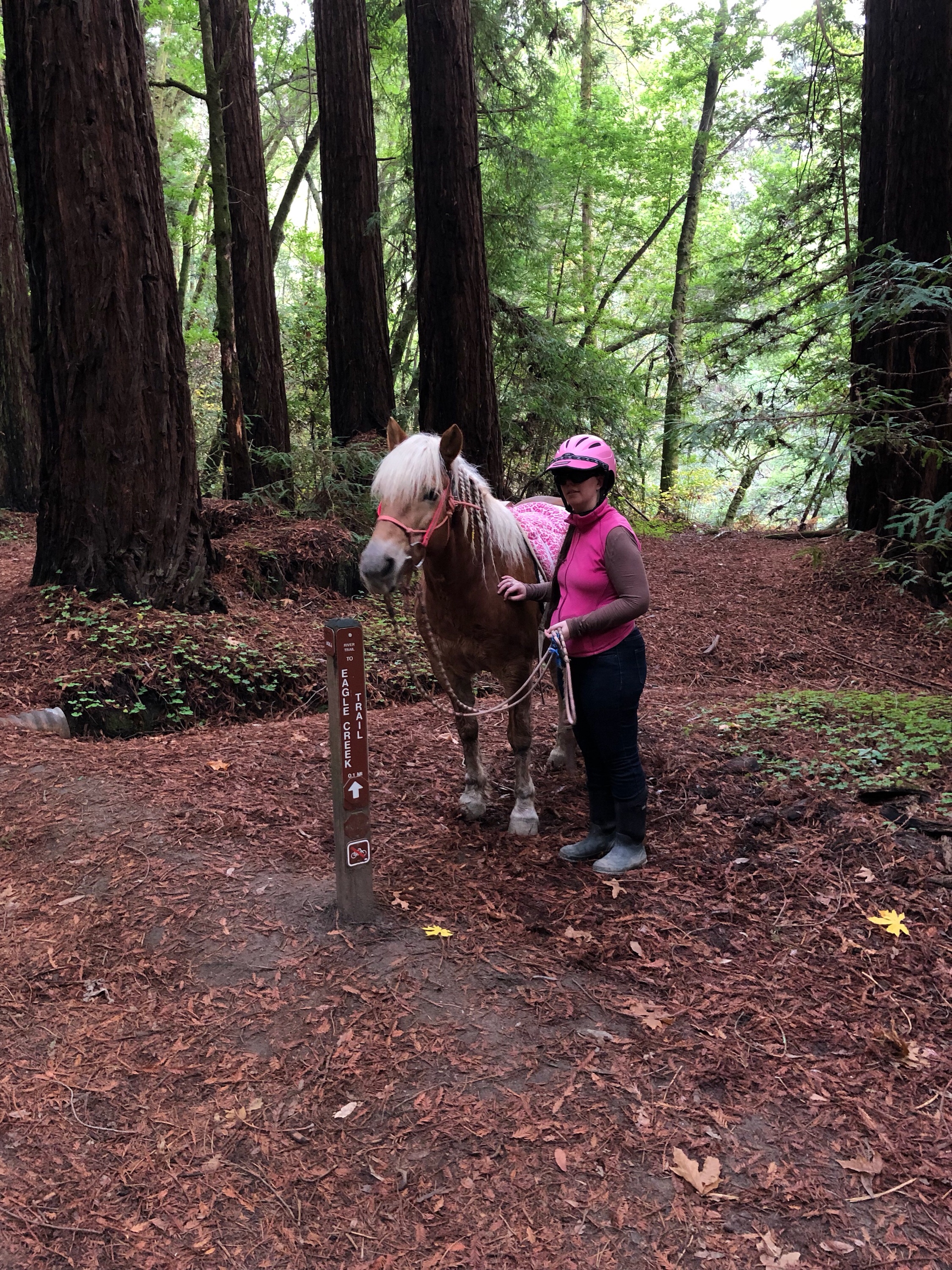 We did manage a few tiny trail rides this year, but nothing much. The good: she's sound. She's happy. She's bored to death with arena rides, but dutifully tolerates some for me anyway. She is a wonderful mentor to the baby pony, snarky faces and all. I haven't put a saddle on since early July. It's dark in the winter so we have continued our moseying. We had a moderately traumatic post-Thanksgiving trail ride that I never blogged about, but it wasn't her fault.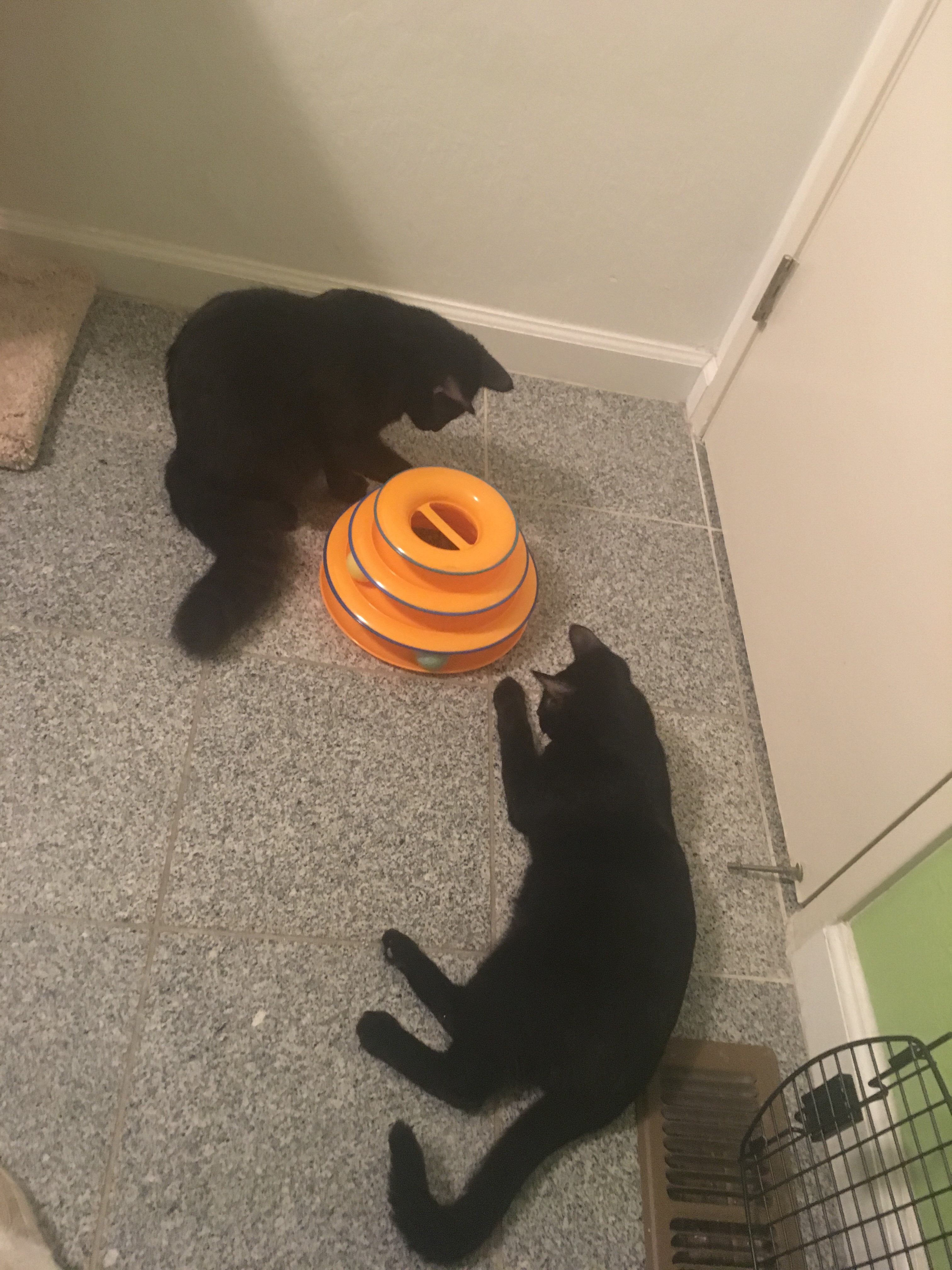 At the end of November, my boyfriend and I moved into an apartment further from the barn. I've gone from blissful five-minute commutes to 45-minute commutes. It's closer to work, though, and means I'm the only one doing the crazy over-the-hill commuting when I go to the barn – which is fine with me.  We also adopted two black cats.  I'm still sorting out my barn time plans, but currently holding at the same 4x/week schedule I've kept for years, just with more of a drive.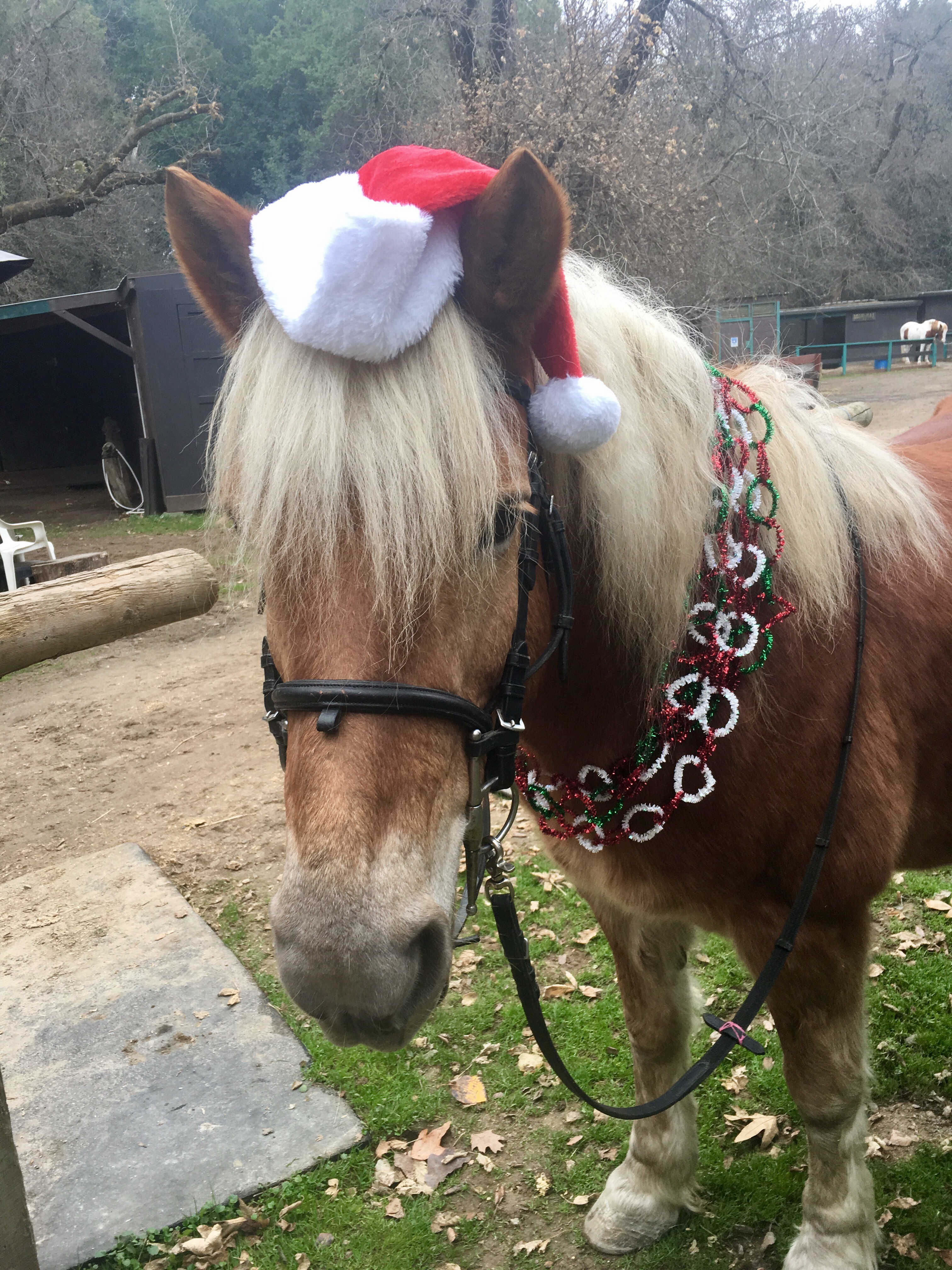 Here's hoping 2018 is better. 2017 was a rough year.