I have never done much of anything for Halloween. The idea of Confetti as a real-life My Little Pony has been bouncing in my head for a while, though, and with Halloween on a Saturday this year…
We went really low-key and spontaneous: the usual pink tack plus red heart 'beauty marks' or whatever they're called. Glittery red, because that was the only viable color option the local tack shop had in the morning.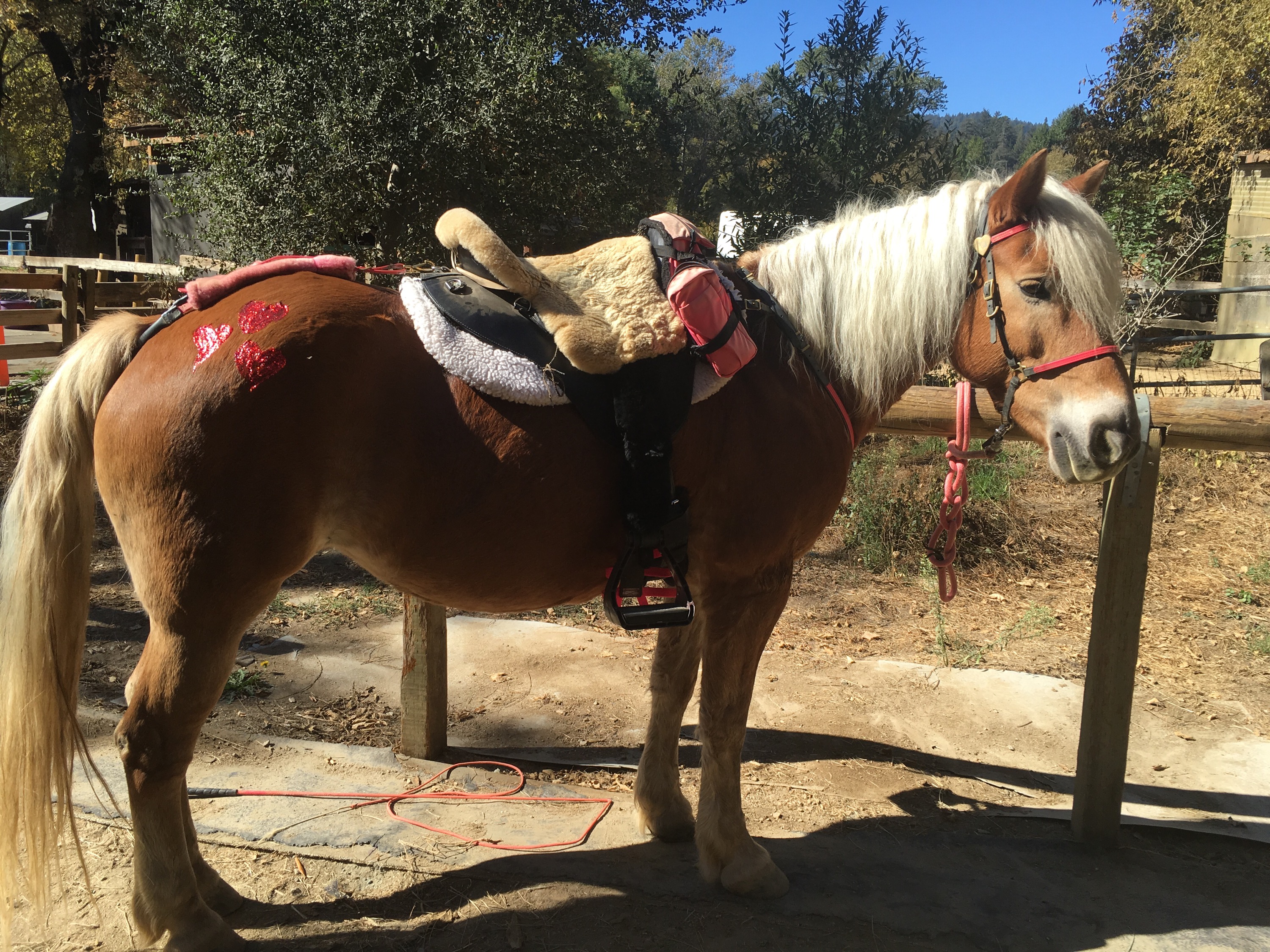 It made me happy, so it was worth doing.