Confetti moved into her large paddock over Labor Day 2013, two years back. The neighbors were good. I eventually negotiated for both a feed room and a tack room. She had an empty small paddock on one stall and a wonderful gelding on the other.
I know I blogged about the small paddock acquiring a horse a bit over a year ago. A mare. Fetti was lame three times and colicked once that first month.  It takes time for them to become accustomed to new horses and new herd dynamics. I get it. We waited.
It settled, sort of. It went from ugly to mostly tolerable, but they still go at each-other regularly. Without going into detail, I no longer believe Confetti is the aggressor, though it is possible she may have been at one point.
Over a year later, the large paddock on the non-mare side has come available, and it eventually came to pass that Confetti and I were permitted to move twelve feet over.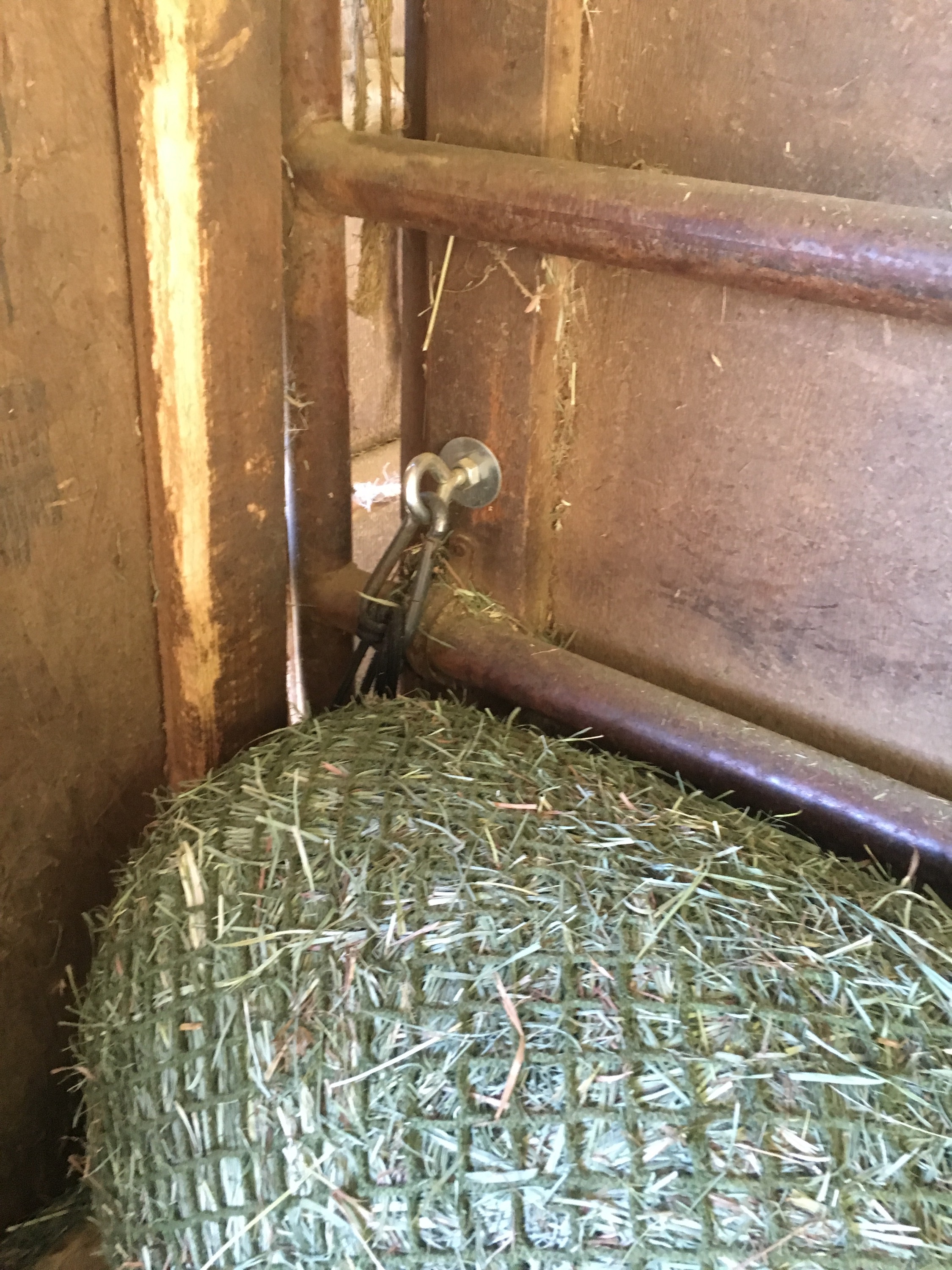 The only real change in place so far is the addition of an eye bolt, the better to clip the bale bag to! Baling twine has been shredding on a fairly regular basis. This felt like a minor change that should have a huge quality of life impact.
I started minor construction in the late afternoon, fixing up a few spots I was unhappy with for various reasons. With the help of a very kind friend just about everything was moved over that evening, mostly by headlamp. It doesn't feel like home yet, but I am grateful for the relative peace and quiet.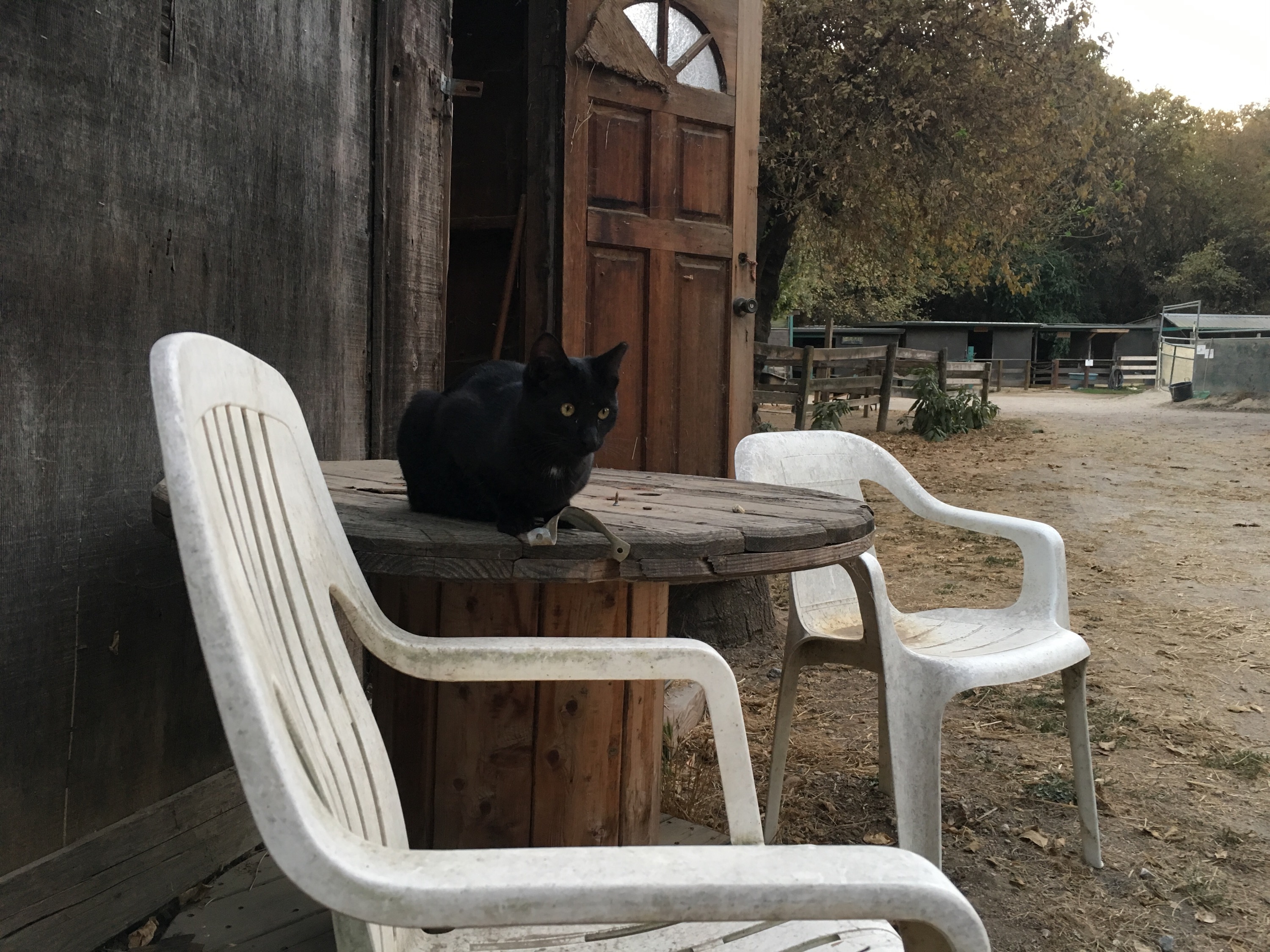 Kitten helpfully guards the removed pipe clamp.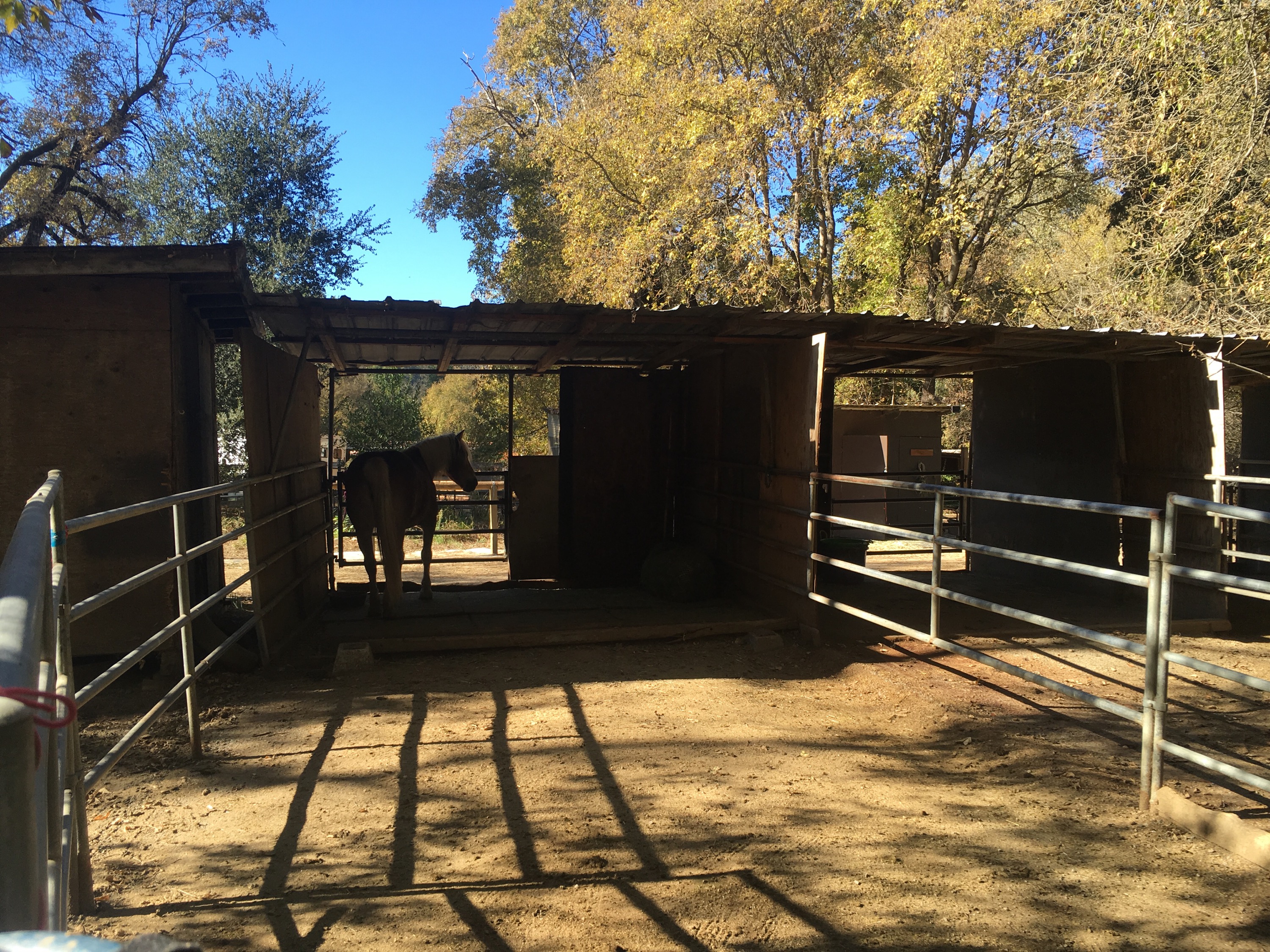 New home, twelve feet over.