At this point, I have been riding in my new Eurolight for a month and a half. I am reasonably satisfied with just about everything and am no longer making tweaks every time I look at it – which is good, because with shorter days, I don't have time for that.
My current setup is as follows:
– Eurolight with leather seat, pads and shims per instructions of the fitters back in August
– JMS sheepskin seat cover (in white – it's what I had)
– sheepskin leather covers (in black – it's what I wanted)
– American Trail Gear caged stirrups
I still need to fiddle with the stirrup leathers to try and get the set screws aligned. I'm pretty sure that's going to require taking off the leather covers, and I have definitely not had time or energy to fight with that. They are good and solidly on.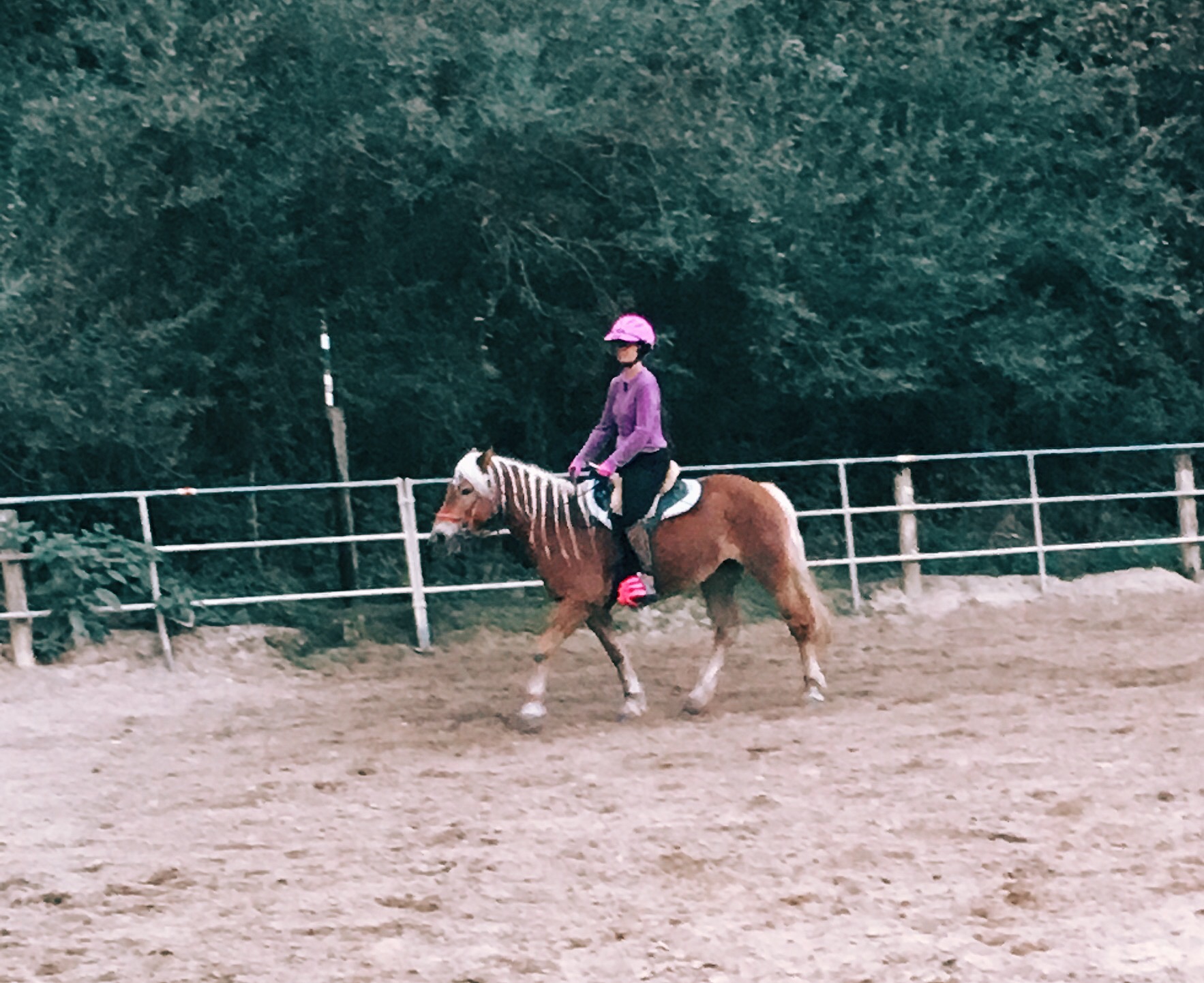 I'm also not happy with my saddlebags and my waterbottle. This has been a recurring theme every time I adjust the front bags, and I may finally break down this winter and add velcro or something to fix it. My clunky mess of knots is just not cutting it any longer.
On the "things I will fix someday" list: it finally dawned on me that the bottom strap of the breastcollar, going to the girth, is just plain too long. That's why I can never get anything adjusted exactly the way I wanted. Someday I'll ship it back and have them replace that strap. The joys of a non-standard sized horse.